Punjab Election Results 2017: Congress Wins, AAP's Hopes Crushed
HIGHLIGHTS
Congress makes big gains in the state, set to make comeback
AAP in second spot, hopes of winning Punjab crushed
Akali-BJP alliance trails in third spot
Punjab Election Results 2017: On 75th Birthday, Captain Wins, AAP Didn't Even Come Close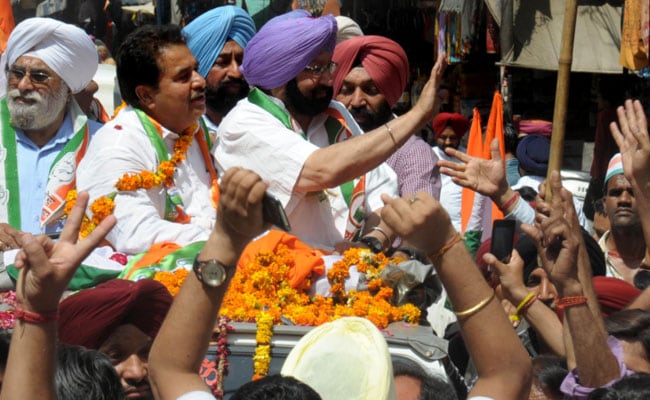 could not have hoped for a better 75th birthday. His party, the Congress, is making a comeback in Punjab after 10 years and he is expected to return as Chief Minister.
The Congress is set to win a huge majority in Punjab. The Aam Aadmi Party (AAP) of Arvind Kejriwal, which had been tipped by many as the winner, is a poor second and the ruling Akali-BJP is last.
"Arvind Kejriwal is a summer storm, he came ...
Read More